Jan 22, 2019All Tech'd Out
---
Technology continues to evolve in new and interesting ways and this is affecting how people live and build their homes. With all of the latest products on the market, there is increasing demand for homeowners to make their home "smarter" and more "efficient." While some smart home features can be done after construction, it can be limiting and costly. When building your new home, make sure to plan ahead and communicate your technology wants/needs to your builder. This will ensure that your home is hardwired the right way and that you can integrate all of the smart home features that you desire. Here are some things to consider for your new home:
Electric Vehicle (EV) Charger: With electric vehicles now being the way of the future, many homeowners are thinking ahead, and opting to pre-wire their garage for an EV. While an EV charging station can be installed after a home has been built, it's more cost effective to do so during the construction phase rather than having to retrofit a garage after the fact. As the demand for electric cars continues to grow, pre-wiring for an EV charging station just makes sense. It's also a popular selling feature.

Photo Credit: Tesla
Lighting:
How amazing would it be to have all of the lights in your home fully automated? Now, lighting in multiple rooms can be turned on or off with one simple tap - allowing you to program and set the scene room by room at different times a day, control your lights remotely, and reduce the number of switches on the wall.
Shades:
Motorized blind/shades are a popular option for homeowners and especially convenient as you can program your shades to open and close at specific times of day. In saying this, automated blinds are not something people usually think about until after their home is built and it can be a major rework to install them post construction.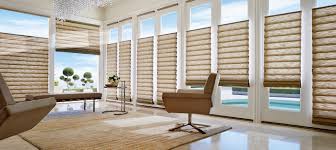 Photo Credit: Hunter Douglas
Speakers
If you are thinking of incorporating in-ceiling speakers into your home, you should think about hardwiring for this in advance. It makes adding speakers in the future an easy task, and allows you to enjoy streaming music throughout your home whenever you desire. Not sure which room to put speakers in? Some popular areas include: kitchen, bedrooms, dining room, living room, and outdoor entertaining spaces such as decks and porches.
---
Back to Blog