Feb 5, 2019Finishing Home Touches that Make an Impact
---
When building a home, there are so many big design decisions to make - from the layout and room sizes to the staircases, cabinetry, etc. But sometimes it's the finishing touches that can have a real impact and make all the difference to your space. Here are some ideas to get you started whether you are building or renovating your home:
Front Door:
As a first point of entry, your front door sets the tone and helps makes an overall statement for your home. It also adds architectural interest both inside and out. There are so many different types of doors to choose from, just make sure you pick one that celebrates and complements the style of your home. For even more curb appeal and to make your front door truly stand out, paint it a bold colour.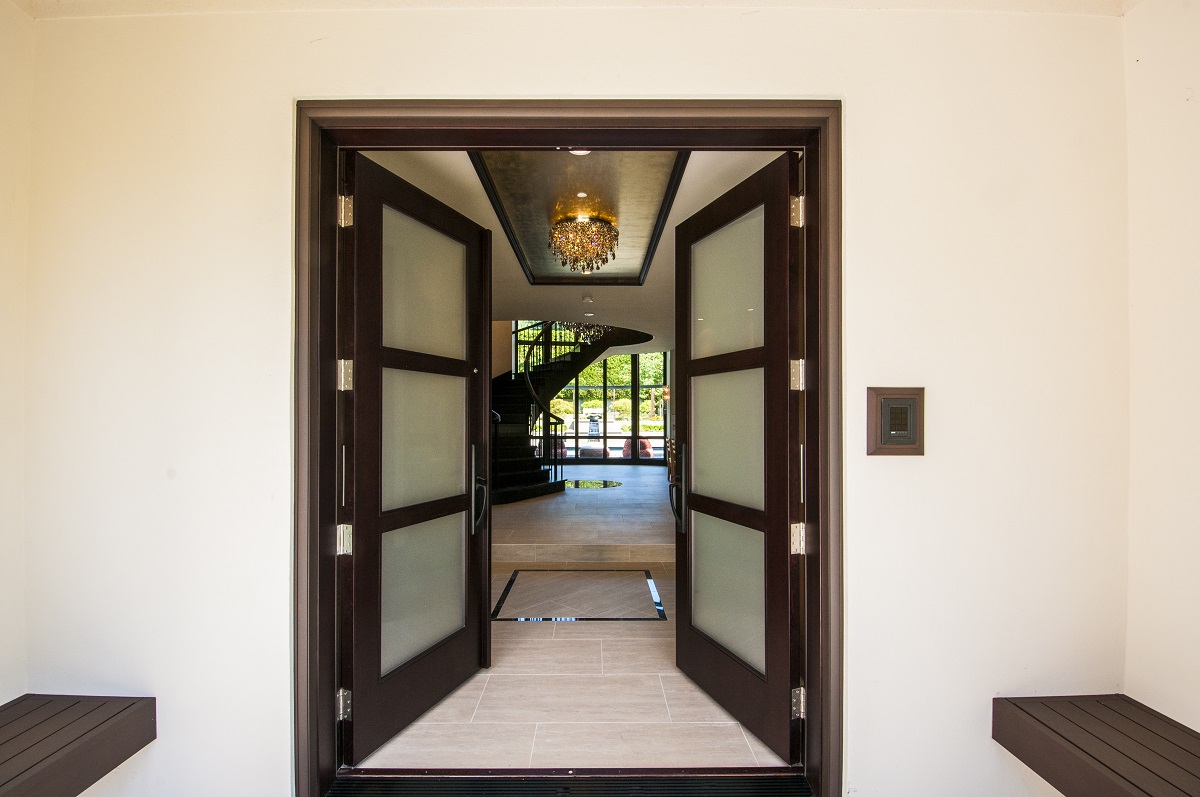 Statement Ceilings
More than 70 years ago, statement ceilings (considered the fifth wall) represented opulence and elegance. Since then, the ceiling has often been neglected. However, today it is making a comeback in a big way. A statement ceiling can entirely transform a space and add visual impact to any room. There are so many ways to incorporate this design trend. This includes ceilings that are painted with patterns, lacquered, etc., and have mouldings, wallpaper, and/or statement beams.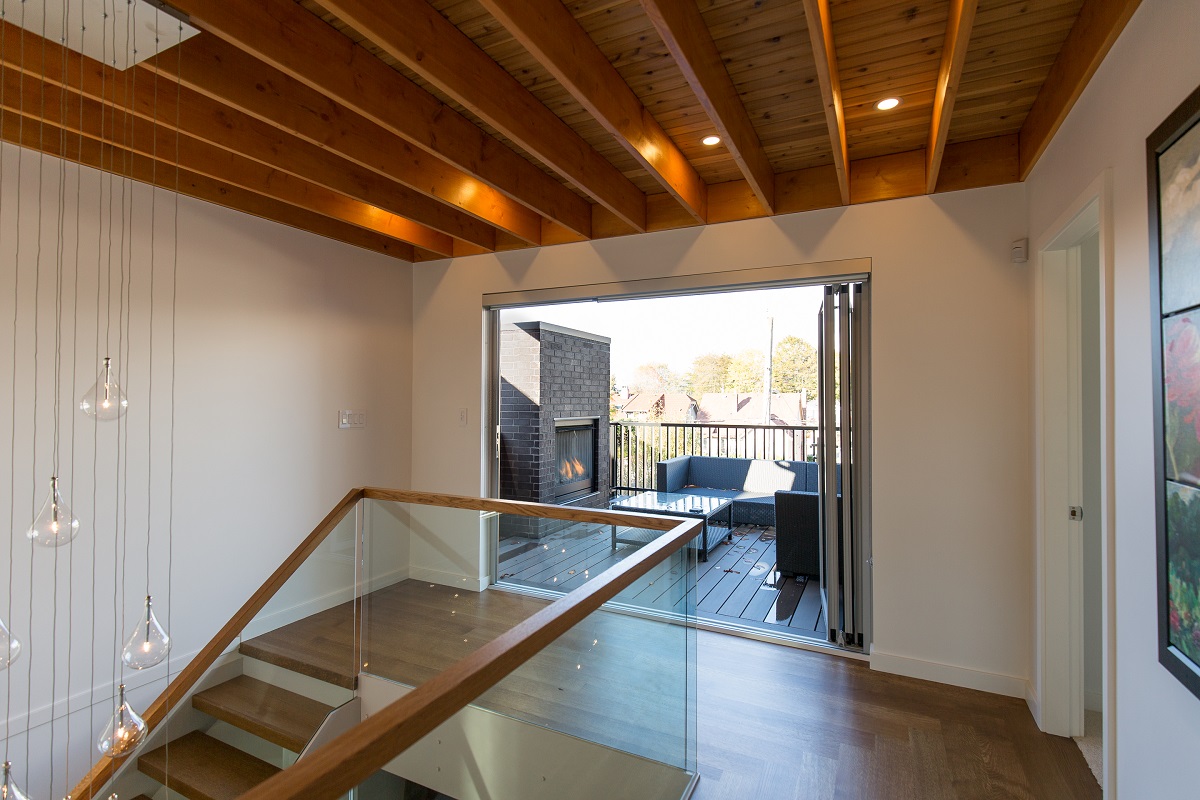 Just Add Concrete
With its industrial look and feel, durability, and strength, it's no wonder that concrete has become a favoured element in many of today's home interiors. For centuries, concrete has been predonimantly used as a construction material, typically in a home's foundation, but we're now seeing it as a functional and decorative finish in residences, both inside and out. Concrete can help add texture and a rugged element to any space, and works particularly well when paired with other natural materials such as wood. For those interested in protecting our environment, concrete is a sustainable material and is 100% recyclable. Some popular ways to incorporate concrete into your home is with flooring, countertops, fireplaces, indoor/outdoor furniture, and firepit scuptures in the backyard.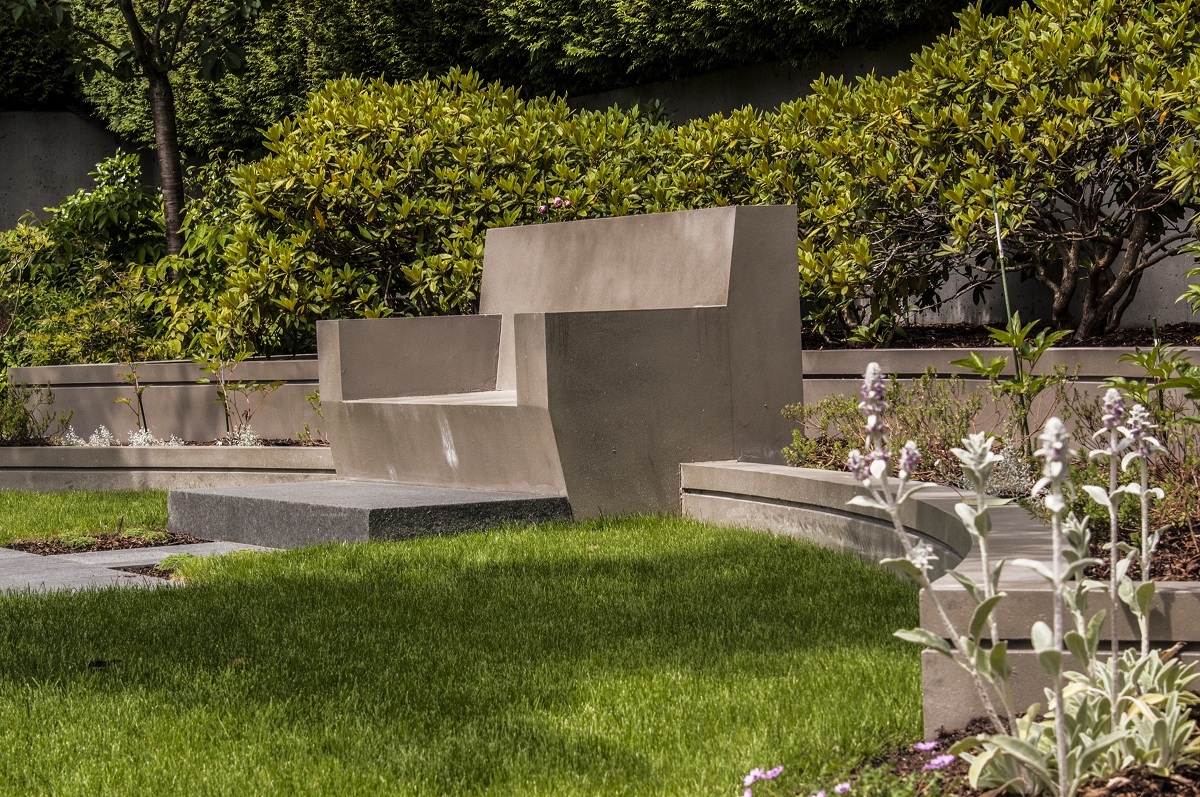 Hardware, lighting, and more…
The below items work seamlessly together and need to complement each other to make a space truly shine. While many like to choose the same type of metal for their hardware, lighting, and fixtures, it is also acceptable and on trend to mix metals throughout your home. When done well, this helps to add texture and visual interest. Some of the most popular colours for metals include: matte black, rose gold, satin champagne gold, brass, satin nickel, to name a few.
Hardware: Considered the jewelry of the home, hardware comes in all shapes, sizes and colours. Whether you choose pulls, knobs, handles, etc. for your cabinetry and/or doors, there is no right or wrong answer. It's a very personal choice. Just make sure there is consistency throughout your home and that everything works well together. If you want a very modern, clean look, you can always go with no handles which is very popular at the moment.
Lighting: Helping to set the mood, lighting is one of the most important features of your home. Your lighting fixtures will vary from room to room. In the kitchen, you may want a brighter, cleaner look with pot lights and a few simple pendants over an island or kitchen table. In the dining room, a dramatic chandelier always helps to provide a more intimate feel to the space. Regardless of what lighting you choose, carefully consider how much illumination you need and what will work best for each room.
Faucets and Fixtures: For 2019, bathroom faucets and fixtures will continue to display clean lines with sleek finishes. With its stain resistance and durability, Chrome will always be an on trend option for any bathroom but just like kitchen hardware and lighting, other metals are also gaining in popularity. Most notably – black matte faucets have become increasingly popular in 2018 and show no signs of slowing down.
---
Back to Blog